Acts 17:10-12 (NKJV)
10 Then the brethren immediately sent Paul and Silas away by night to Berea. When they arrived, they went into the synagogue of the Jews.
11 These were more fair-minded than those in Thessalonica, in that they received the word with all readiness, and searched the Scriptures daily to find out whether these things were so.
12 Therefore many of them believed, and also not a few of the Greeks, prominent women as well as men.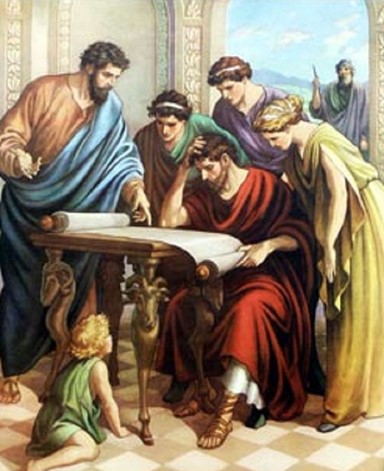 After leaving trouble in Thessalonica, Paul and Silas, resisting any claim to spiritual PTSD, instead traveled to Berea (also in Greece), went into the synagogues, and found themselves among a group of Jews who willingly searched the scriptures daily to confirm or deny the reports and teachings of the apostles. Remember: the world Jewish community was in an uproar over the accounts of "religious upheaval" that had been birthed via the wild occurrences in distant Jerusalem. Resurrections will do that.
The result of the Bereans studying the Jewish scriptures (daily) to confirm or deny the unprecedented (but actually prior-prophesied) activity of God, was salvation and revival. That formula hasn't changed. The word of God always testifies to the activities of God when it is studied in humility, in diligence, and daily.
Our great God loves and honors the intentionality of the chase. Through all times, and particularly in the highly active times in which are finding ourselves, when the unusual might occur in a church or other meeting, the rest of us would do well (and would be blessed) to search the scriptures to confirm or deny "strange" things. On one hand it would monitor much of the silliness, and on the other hand it would serve to diffuse some of our religiosity. His ways are higher and holier than ours, AND our God has a track record of driving and drawing us deep into His word, often in wonderment.
Also notable are that Greeks, including prominent women, clearly were among the receptive, responsive ones. The Jews experiencing salvation in the synagogues exploded outward to city salvation. Thank you still, Berean brethren.
TAKEAWAY: Diligent daily study of the scriptures is not legalistic. It's legal. And it is fruitful.