Psalm 95 is presented to us as a "A Call to Worship and Obedience"
Hebrews 4:7, btw, attributes the psalm to King David. Figures.
Ps 95 is brief, succinct (to the point) and eternal. It is quoted 3X in the New Testament by the author of Hebrews (3:8, 3:15, 4:7), who was writing to an audience of discouraged and/or drifting saints who were in jeopardy of allowing circumstances, disappointments, offenses, distractions and spiritual inactivity to cause hardening of their own hearts, to their great jeopardy.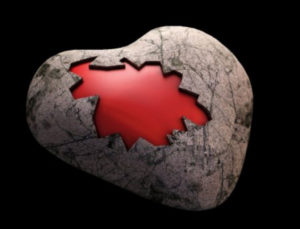 The psalm reveals to us that our spiritual hearts are indeed connected to our spiritual ears.
It comes down to us wanting to hear, and then hearing, the voice of our living God – hearing every word that CONTINUES TO PROCEED (current and ongoing tense) from the mouth of God. We are talking daily, Spirit-surrendered, aligned and directed lives:
Matthew 4:4
4  But He (Jesus) answered and said, "It is written, 'Man shall not live by bread alone, but by every word that proceeds from the mouth of God.' "
Without that, our walks grow stale, our lives are subject (and even can become victims) to dark turns. Elsewhere in Hebrews the writer warns us not to stray or drift away from the place of rest. It can become quite a mess, and the road back can be bumpy. Meanwhile, the remedy, hearing the voice of God, takes us into intimacy, safety, life and peace.
Here's the revelation, the admonition, and the plan:
Ps 95
(THE INVITATION AND WHAT TO DO, WITH WHAT ATTITUDE)
1 Oh come, let us sing to the Lord!
Let us shout joyfully to the Rock of our salvation.
2 Let us come before His presence with thanksgiving; Let us
shout joyfully to Him with psalms.
(WHY?)
3 For the Lord is the great God,
And the great King above all gods.
(HIS OWNERSHIP BY WAY OF ETERNAL PATENT RIGHTS)
4 In His hand are the deep places of the earth; The heights
of the hills are His also.
5 The sea is His, for He made it;
And His hands formed the dry land.
(C'MON NOW)
6 Oh come, let us worship and bow down;
Let us kneel before the Lord our Maker.
(HIS RIGHTFUL OWNERSHIP OF US)
7 For He is our God,
And we are the people of His pasture,
And the sheep of His hand.
(THE IMMEDIACY AND NOW-NESS OF THE INVITATION)
Today, if you will hear His voice:
(THE ADMONITION AND THE WARNING, BY WAY OF REMEMBRANCE OF PAST FAILURE)
8 "Do not harden your hearts, as in the rebellion, As in the
day of trial in the wilderness,
9 When your fathers tested Me;
They tried Me, though they saw My work.
10 For forty years I was grieved with that generation, And
said, 'It is a people who go astray in their hearts, And they do not know My
ways.'
(THE SAD RESULT OF BAD DECISION)
11 So I swore in My wrath,
'They shall not enter My rest.'"
Our investment into hearing the voice of God is our intentionality and desire. All of our heart, soul, mind, strength.
Our moment by moment (presented as "Today" in verse 8) decisions are critical. It is quite frankly an ongoing matter of spiritual life and death.
Our enemy has proven himself to relentlessly campaign for our attention, affection, time, and allegiance. He'll accuse God and family, friend and circumstance. His tools are anger, offense, unforgiveness, distraction, etc. Avoid those traps.
And through all the noise and propaganda, it remains our daily, moment by moment invitation as well as our moment by moment choice. Choose wisely, Grasshopper.
6 Oh come, let us worship and bow down;
Let us kneel before the Lord our Maker.
7 For He is our God,
And we are the people of His pasture,
And the sheep of His hand.
All scripture NKJV